Tips to Take Care of Your Hands And Feet in Winter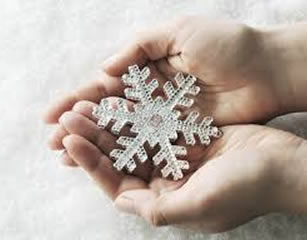 Winter is a best season to get a hot coffee and relax, but it is the season in which more care should be given to our skin and health. The cold air dries our skin and also slows down our blood circulation. So need to give proper care to our health and skin.
Our skin becomes dry during winter and some measures should be taken to protect our skin. As hands and feet are exposed to cold so it can end up looking dry and chapped.
Some measures can be taken to protect hands and feet from being dry and to keep them healthy.
Here are some Tips to keep your Hand and feet moist and healthy
Clean your feet properly to avoid getting any fungus or any other unpleasant things on feet. Use mild Soap to clean and make sure that they are dried and then apply moisturize before socks or shoes. It's good to soak your feet in Luke warm water, add few drop of lemon juice and shampoo to clean your feet.
Wear Gloves while doing Housework
In winter your hand might be dry due to cold weather so it better to wear a rubber gloves. Use glove while cleaning and washing dishes. Over exposure to chemicals and hot water can strip your skin of its natural moist and make them dry and chapped.
Exfoliate your hands and Feet
In winter our there is chances of dry & dead skin o it important to gently exfoliate your arms and feet to remove it. Most important thing is to don't exfoliate every day and apply an oil based moisturizer immediately after exfoliation.
It is important to wear a proper sock in winter, because the weather outside is chilled. Use thick warm woolen socks because it will help to prevent you from getting too cold and keep the warm.
Deep Moisturizing Treatment at night
Keep moisturizing your skin with your favorite lotion and pure glycerin. Whenever after working in kitchen and after taking bath it is important to apply moisturizer. But the very important thing is deep moisturizing before going to bed. Apply cream or petroleum jelly before going to bed and put on gloves and socks to keep the moist working throughout the night.
It's important to drink plenty of water in winter season, because the cold weather eliminates the humidity and dries out. We have to keep a fluent water intake for body's moisture. Skin needs moisturized inside and outside to stay healthy.
Now let's try some interesting natural ingredient to soothe your hands and feet to make it healthy.
1. Yogurt Mask
To avoid dry hands and feet, use full-fat yogurt on hands and feet. Lactic acid present in yogurt helps in removing dead cells from the skin naturally. You may also mix the juice of honey and lemon to boost the advantages of Yogurt Mask. Let it stay for 10 minutes then wash it with lukewarm water.
2. Petroleum Jelly
Use petrolatum together with juice and put it on your legs and hands. After applying this paste, rub the legs before washing with lukewarm water. Then wear socks. Try this daily before sleeping.
3. Banana Mask
Banana is extremely beneficial to stay the skin hydrated. to form this mask, mash the banana and blend it well with a spoonful of honey and vegetable oil. After that, massage with this mixture for 5-7 minutes. Then wash hands and feet with lukewarm water.
4. Aloe Vera Gel
Aloe Vera has moisturizing properties that help to moisturize dry hands and feet. Apply fresh Aloe Vera gel and keep it for a long time. To require advantage of this, add some antioxidant oil drops to that and keep it for a few times. Then wash it off using lukewarm water. After that, apply petroleum jelly.
By giving proper care and following this tip will help you t0 get rid of dryness and will get healthy and smooth feet's & hands.