How to Find The Best Dermatologist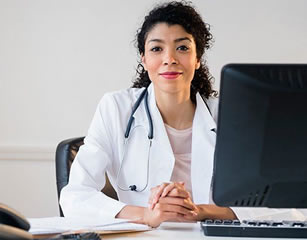 There are various health conditions that need to see the dermatologist including, skin rashes, bruises, acne, pimples, skin allergies, and skin cancer, etc. Choosing a dermatologist can be a personal decision, especially when you are suffering from any of the mentioned skin problems. But the question is how can you find the best dermatologist in Los Angeles and who is right for you? Here are some important factors you should keep in mind while choosing a dermatologist for your health condition, such as:
1. Get a reference from your near and Dears: You can start your search by getting references from your family and friends who have gone through the treatment of acne and got the best results. Or, you can also ask your family doctor for the reference of best dermatologists as most of the doctors keep a list of specialized doctors for curing different health conditions for referral purposes. Take your time to research the doctors' background. With a list of a few names, you can call their offices to book a consultation appointment at different times and days so that you can easily clear your doubts you have in your mind about the treatment and results.
2. Consider the Dermatologist's License: while finding the best dermatologist in Los Angeles the topmost aspect is to find out about the dermatologist's license. The license is an important legal document that can prove that the doctor has the necessary skills, experience, and training to provide healthcare in dermatology. Before making your mind on any dermatologist, you should also research a little more about the practitioner's background history of malpractice claims of disciplinary actions.
3. Experience is More Important: Experience plays an important role in the life of practitioners as it makes them capable to diagnose the most unique problems related to the skin, nails, and hair. The more experience your practitioner has with a condition or procedure, the better your results are likely to be.
4. Consider the Gender Preferences: if you want to be more comfortable with your dermatologist then you can make your choice on your gender preferences. It will keep you comfortable while sharing your personal problems with your practitioner.
5. Ask About Telehealth Capabilities: When it is a matter of your health, you should take your decision carefully. Regardless of everything else about the dermatologist but still there is the most important factor that you cannot ignore is telehealthcare capability.
The best dermatologists often provide telehealth services to their patients to diagnose and treat using telecommunications technology, including smartphones, two-way video, and email. This technique is known as telehealth in healthcare. Ask if the doctor you have selected provides telehealth capabilities. It can be helpful in the situations of work obligation as some conditions can be managed by sending symptoms and samples you have collected at your home through telecommunication. Simply, you can connect with your doctor through email, message, and video conferencing from your home or office and discuss the sample you have collected. Telehealth is also useful for routine follow-ups and small symptoms too.
6. Patients Reviews About the Dermatologist: the best way to find the best dermatologist in Los Angeles is to go through the reviews given by the patients on their testimonial pages. By just giving the name of your dermatologist on the web you will get everything related to your dermatologists in a blink, like their qualification, experience, and history background stored on the web. Also, you will get access to the testimonial page where all the patients have given their reviews about that particular dermatologist. These reviews will ensure that you have chosen the right dermatologist for curing your health issues related to the skin, nails, and hair.