Why You Should Consult a Naturopathic Dermatologist For Acne Treatment?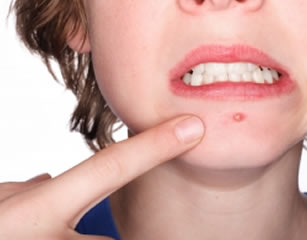 Naturopathy is an important term of the medical field which deals with physical ailments by using natural therapies such as herbal medicine, nutrition, and supplements, etc. A naturopathic doctor can help to promote the self-healing mechanism of your body for treating ailments. If you are suffering from the skin relating problems such as acne, eczema, and scalp etc. then you should consult with a professional dermatologist who has expertise and certification in naturopathy dermatology. An expert can assess the root cause of the problem and can customize a plan to help you to get rid of the skin problems effectively.
Moreover, there are some skin conditions that look might normal skin issues, for example, you might have some kinds of acne but actually, these are not acne. This problem may occur due to some other skin issues that need professional help to be cured otherwise a wrong treatment can lead to severe skin damages that can leave permanent scars on your face. Apart from this, if you have any kind of redness, pimples, eczema, or any skin issue it would be great to book your appointment with your dermatologist right away to diagnose the problem and get treated for it. Professional help can give you relief from the problem so quickly and make you stress-free either.
Get a holistic approach to improve your skin:
When it comes to treating the various skin diseases that range from mild to severe you should get advice from a naturopathy physician who can improve your condition by using natural treatments. For instance, if you are facing severe skin problems like acne or pimples then a naturopathic dermatologist will help you to treat the problem by using natural supplements, topical, and also by advising you for improving the body nutrition. Acne or pimples can trigger due to air quality, hormonal imbalance, stress, and wrong food habits so a professional can help you to prevent and treat them by using natural therapies.
Find the root cause of the skin problems to cure them confidently:
Before getting any treatment to get rid of the skin problems like rashes and pimples you must require finding the root cause of the ailment to get the best possible treatment. There are several possibilities like poor stress management, poor gut health, and poor detoxification etc. that can work behind the creation of acne on your facial skin. So, it is advisable to you to consult with the top-rated naturopathic doctor in order to know the exact cause of the problem so that you can follow the right path to treat your skin condition and can get correct treatment without any harmful effects on your health.
Protect your skin from laser-based treatments:
One of the major advantages that you can fetch by consulting with a naturopathy dermatologist is that it can help you to prevent any harmful effects that can be caused by laser skin treatments. Most of dermatologists usually prefer to apply invasive and laser treatments to treat different skin problems. But these treatments may cause irritation of the skin and can also leave some side-effects so it is always better to work with a naturopathic dermatologist who can help you with natural therapies and non-invasive treatments to improve your skin condition such as acne, pimples, wrinkles, and dark spots.
Avoid costly skin treatments with naturopathy dermatology service:
If you think that getting naturopathy treatment to treat skin ailments is highly costly then you are wrong. It is purely risk-free and cost-effective treatment as you will get cured by herbs and minerals that are not costly and will get complete satisfaction by following the useful treatment instructions of an expert.