Essentials of Good Skin And Hair Care Routine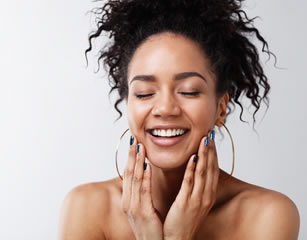 Choosing the right product when it comes to choosing hair and skincare beauty products is essential for good skin and hair. If you want your skin, eyes and hair to look their best you have to not only be consistent with the products but also chose ones that will deliver results. For hair care, most people tend to choose local drug store products or products that do not fully target hair issues or worst yet, exacerbate their problems.
Choosing the Right Hair Care
For both men's and women's daily hair care routine daily, basic goals of cleansing and detangling need to be met. You can alternate shampoo between gentle and deep cleanser depending on your hair's conditioner. Adding a protein-rich conditioner fortified with vitamin enriched essential oil can add significantly to maintaining hair and scalp health. Genetic, environmental, hormonal and stress are common causes of hair loss. Accelerated hair loss, flaking and itchy scalp or thin damaged hair are more often due to environmental and psychological stresses or hormonal imbalance. Chose hair products that will sooth scalp, block DHT, and minimize inflammation will help counter these stressful issues.
In addition to fundamental shampooing and conditioning, MD Revitalizing Shampoo and Conditioner is fortified with clinically tested ingredient Stimucap demonstrated to grow hair and decrease hair breakage and shedding. Natural essential oils from Sachi provides omega 3,6 and 9 to sooth and nourish scalp and hair follicles for to support optimal hair growth environment. Natural lilac is acts as a potent DHT blocker in MD Scalp Essential and MD Nutri Hair supplement to quickly address excess oil production and stop hair fall within few days.
● For dry scalp and hair, choose a shampoo free from sodium lauryl sulfate to keep hair's natural keratin layer. Essential oil and peptides to leave hair naturally soft and manageable without build up. Keeping your hair cleaner longer between wash. . Application of generous conditioner on the scalp also sooth your scalp and reduce flaking and dryness.
● Super oily scalps can also cause itchiness, flakes and irritation. In that case, using MD Scalp Essential to decongest scalp pores and stop itch instantly. DHT is blocked so you will notice less oil production in few days. It can be used after shampoo or alone as a dry wash. MD Revitalizing Treatment Conditioner for Thinning Hair will soften and hydrate hair without build up.
● If you have normal scalp with moderate oil production, you can shampoo and condition regularly with occasional deep conditioning hair mask to restore hair luster, shine and manageability.
● Dry hair and flaking scalp can be addressed with both MD Nutri Hair and MD Scalp Essential. By blocking DHT, you will minimize flaking quickly and counter hair loss effect of DHT. Hair becomes stronger and thicker with regular usage.
Choosing the Right Skin care
Skin care can be quiet confusing for many people because of misinformation or mis-labeling. With so many skin care products to choose from it can be challenging without the right information. Simple basic daily skin care regimen should include cleansing, toner, treatment, moisturizing, and protection.
Here, are the basics of choosing skin care in each step.
Cleansing:
Surprisingly many people do not do this step properly. Purpose is to remove make up and debris without stripping away nature moisture. Dry skin should use a rich cream cleanser that is pH balanced, rich in soothing plant extracts and does not cause suds that can dry out skin. Oily skin or wearers of heavy make-up can add plant extracts or enzymes to fully remove build up. Your skin should not feel dry after a good cleansing. Remember to cleanse morning and night, even if you are tired
Toner:
After cleansing, toner can be used to remove remaining make up, dirt and prepare skin for nourishing serums. Toner can also use natural botanical extracts to sooth irritated skin and minimize bacteria causing blemishes. With the right ingredients, toner will also brighten your skin and balance pH of skin to better absorb serum.
Treatment:
This is the opportunity to use the most active products to address your skin issue. Use serum with key ingredients contain peptides, vitamin C, retinoid, anti-oxidants, skin brighteners to meet your skin needs
Moisturize:
After toner, use moisturizing cream with hyaluronic acid to lock in moisture if you have dry skin. Hyaluronic acid also works well with normal and oily skin as it holds the moisture without grease. Consider key ingredients contain peptides, vitamin C, retinoid, anti-oxidants, skin brighteners to meet your skin needs.
Sunscreen:
One of the key steps is usage of proper sunscreen to protect against UVA, UVB from sun. Increasingly we need to shield our skin against blue light from our smartphones and computer screens. Remember to use mineral based physical sunscreens if you are in and outdoors as UVA can seek through our glass windows. Make it a habit to apply chemical free physical sunblock with titanium and/or zinc oxide as your morning routine even if you are sheltering in place. Many sunscreens now are fortified with anti-aging skin brightening ingredient so you can protect and beautify at the same time.
Once you achieve fuller, longer and denser eyelashes to give your eyes a lift, don't forget to care for undereye areas. Sagging skin, eye bags and dark circles are common signs of natural aging. Using a high quality eye cream and eye mask to hydrate, sooth and decongest your delicate eye. Look for peptide based eye cream with restorative power to improve elasticity, tone and volume for undereye area.