5 Things to Know Before Undergoing Cosmetic Surgery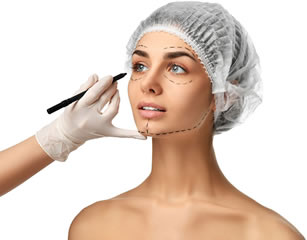 More and more people are choosing to undergo cosmetic surgery: this field of medicine has made great strides in recent times, both in terms of safety of the surgical operation and quality of the result, consequently, not there is no doubt that having a surgery performed by a professional can be a really good opportunity.
Are you also thinking of resorting to cosmetic surgery? Here are 5 things to know before taking this step.
Ask Yourself Why You Want To Have Cosmetic Surgery?
What are the reasons for you to resort to cosmetic surgery? Perhaps this may seem unimportant to you, but in reality, it is not at all: it is no coincidence that the best surgeons usually talk to their patients before defining the surgery by asking them, among others, this question.
In all cases, the goal of similar interventions is to obtain aesthetic skin treatments , but there are distinctions to be made.
It is absolutely legitimate to want to undergo surgery to improve your appearance, therefore to feel more at ease or perhaps to eliminate a defect that causes complexes or inner discomfort, on the contrary, you should not take this step for ephemeral reasons, for example, to resemble a VIP or, even worse, to satisfy a desire of one's partner.
Be Aware of the Change You Are Going Through
Cosmetic surgery is certainly not comparable to a new hairstyle, or to a new type of make-up: undergoing an operation of this type involves a profound and above all stable change, consequently, you should never undergo an operation without the necessary awareness.
This aspect, however, is closely related to what was said previously about the reasons that push you to operate.
Choose Your Surgeon Carefully
Selecting the cosmetic surgeon wisely is essential, so take all the time you need to make your choice.
The advice is to always contact specialized clinics and with a qualified medical team, such as SCEB, the clinic that has been dealing with plastic surgery and aesthetic medicine for years.
Furthermore, do not have any hesitation in requesting to be able to view some images regarding the portfolio of similar interventions, therefore the classic before and after photos that portray customers who have already entrusted.
Reading reviews can also be helpful, but it is well known that what you read on the internet does not always correspond to the truth. From this point of view, therefore, it is much better to be able to communicate personally with those who have already undergone cosmetic surgery .
Put Aside from the Desire To Save
Wanting to save is legitimate, but not when it comes to cosmetic surgery, or in any case medicine: in the medical world, a professional intervention must necessarily have a cost in line with the market, therefore always stay away from excessively affordable rates because they certainly conceal some serious shortcomings and could reserve you some very bad, if not dangerous surprises.
Therefore, find out about the average costs related to the type of intervention you want to undergo.
You, Will, Have to Respect a Period of Hospitalization
As mentioned previously, undergoing cosmetic surgery is certainly not like treating yourself to wellness treatment, therefore once the operation is completed your body will need a physiological period to resume normal activities.
The recovery phases vary according to the type of operation that is performed, so before undergoing the operation ask your doctor what the post-operation phase will consist of and what will be its duration.
The professional will certainly know how to be precise in indicating after how much you can leave the clinic, after how much you can return to work or resume playing sports and anything else concerning the return to normal.
Obviously, you will have to strictly respect what will be ordered by the doctor: it is absolutely not worth exposing yourself to risks in order to resume daily life in advance.